SUP guided tour
for the whole family
Join us on a guided Stand Up Paddle tour. The SUP activity is an abbreviation for Stand Up Paddleboarding. You can lie back and relax as you flow slowly along the river. You can sit or stand and paddle, or perform acrobatic exercises or yoga if you want. You are on a great stand up paddleboarding trip on Lågen in scenic surroundings. Lågen is a quiet river with a large volume, where we on a piece of the river between Otta and Varphaugen, can challenge the river with exercises and play along the way. Both large "children" and small children can participate in SUP.
Start time
10.30 and 15.00
Price
Kr. 600,- per person (min. 4 participants)
Age limit
Min. 8 years. All children under the age of 12 must be accompanied by parents.
The trip takes place at a comfortable pace, and everyone in the family can join. The trip starts with a brief introduction to the SUP equipment, and the basic techniques for being able to stand up and keep your balance on the Stand Up Paddleboard. You also learn to perform light turns to be able to maneuver more easily on the river.
We paddle along scenic surroundings and feel the power of the rivers before the trip ends with us paddling to the meeting place.
Our Stand Up Paddle guides have several years of experience. Emphasis is placed on safety and the starting point is the family or group's level in relation to how we challenge the river and ourselves. All the equipment you need on the trip is included in the price.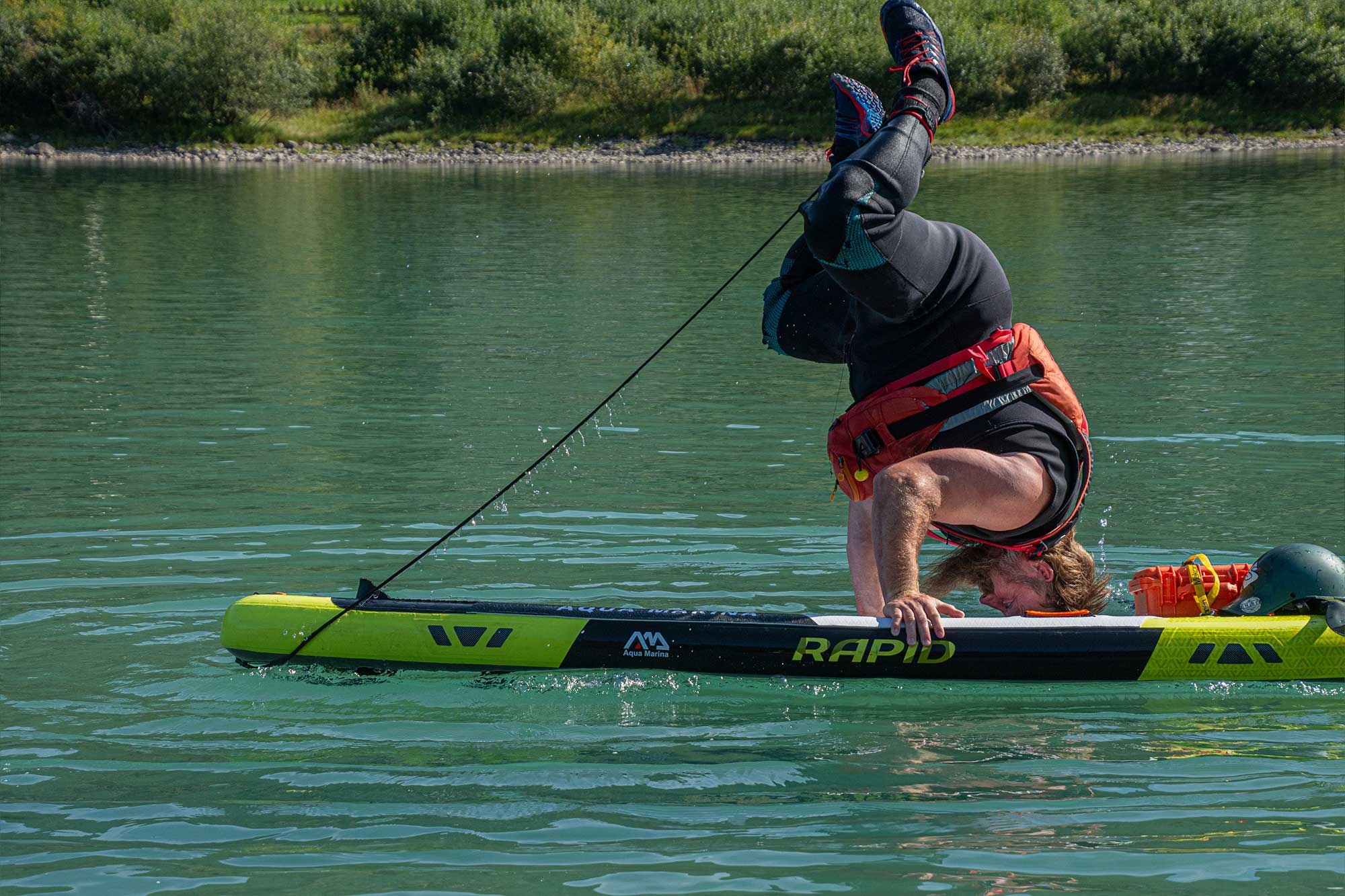 In collaboration with our sister company Sjoa Rafting AS, we offer rafting on Sjoa as well as canyoning, river boarding, ducky, paintball etc. for participants from 15 years of age and up.
Sjoa Rafting AS is idyllically located right next to the river Sjoa and most trips end with paddling straight into the camp.